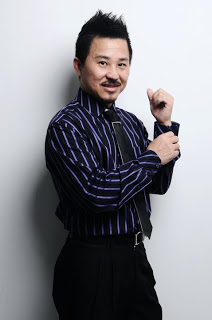 Billy Lim got his first idea of forming Hair Association since 1997 when he was invited to give talk for Hilir Perak Hair Association (The oldest hair Association of Malaysia).
1998, Billy published his Salon Management Book. Again, he was invited by Kinta Hairdressing Association which motivated him to do so. In the same year, he started announces his concerns for forming Association to public in Astro Bloomberg News interview.
2000, he continually campaign from words of mouth and by help of media which included sinchew-i.com (During that time online-news was very popular.)
Till 2001 end, he at last managed to call for the 1st meeting, held at his good friend's Cut Inn Hair Salon in 12-12-2001.
He continues leading the Pro-Tem Committee held 7 meetings for the whole year 2002, and 4 meetings for year 2003.
Although members of Pro-Tem Committee are keep changing, Billy Lim still tried very hard sending SMS, fax, direct mailing, by hand leaflets, telephone calls, and he even talk to many hairdressers whose he never talk-to neither see them before.
After their 11th meeting in 25th Aug 2003, the meetings stop for a year, but they luckily manage to continue theirs 12th meeting in 3rd Sept 2004.
They held 4 meetings in the year 2004, and after the 6 days of this last meeting in 20th Dec 2004, the Malaysian Hairdressing Association's registration was approved.
Then, by helped and sponsored from Inter Expo with its CEO Mr. Mak, MHA was officially launches in 21st Feb 2005 by Minister of Human Resources YB Datuk Wira Fong Chan Onn in PWTC, KL.